The Hauser history
The history of the Hauser Hotel in St. Moritz begins in 1892 with the first bakery-pastry shop in Zurich and continues successfully to this day. The Hauser led Marinda and Markus Hauser from 1985 until 2015, in the meantime the next generation is Daughter Nina and son Nik responsible for the business. Hospitality is and remains our passion, it is part of the family DNA. You will feel that when you are with us.
The success story of Hauser St. Moritz
What began in 1892 as a bakery-confectionery is today a comprehensive family business that has been serving guests with sweets for four generations and today additionally with good food and sleep. The Hauser St. Moritz is a feel-good oasis known far beyond Switzerland that pampers and delights guests from all over the world.
1892
Engelbert Hauser-Bollschweil leaves the Grand Duchy of Baden in 1892 and opens a bakery-pastry shop on Dufourstrasse in Zurich. The success allows to open soon a second store at Fraumünsterstrasse.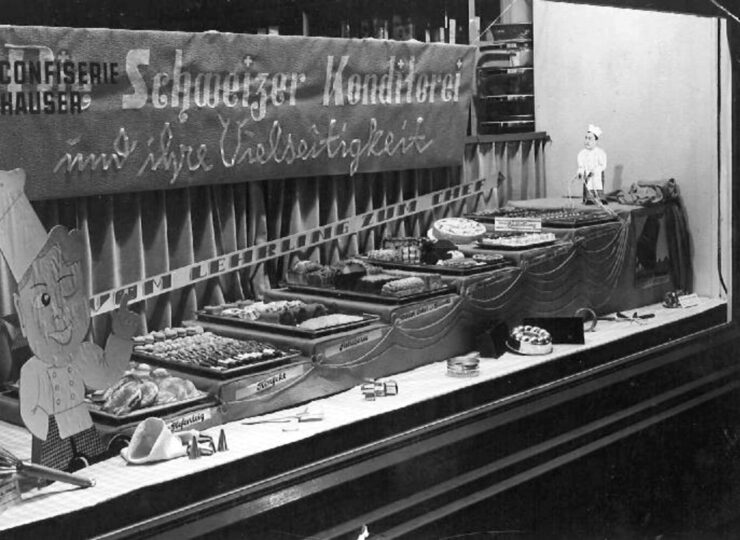 1924
The son Albert Richard Hauser took over his father's business in 1924 and opened a branch on Bahnhofstrasse eight years later.
1949
Takeover of the company in 1949 by Albert.
1955
The Zurich lease expires and Albert ventures to St. Moritz in the Upper Engadine. In 1955, he opens the Hauser Café-Restaurant in a prime location. Tea room, restaurant and 18 hotel beds are part of the business. The sun terrace is popular from day one.
1970
Architect Robert Obrist is commissioned by Albert Hauser to build the new building and thus the present form of the Hotel Hauser. The client has the new building placed self-supporting on pillars over the old building. The Tea Room thus develops into a modern restaurant.
1985
Since 1985 Marinda and Markus Hauser have been running the Hotel Hauser St. Moritz in the third generation.
1991
Reception and pastry shop | confectionery will be renovated in 1991, other maintenance work will be carried out continuously during the off-seasons.
2013
The hotel area undergoes a complete renovation and redesign in 2013/14. The hotel now offers guests 51 modern rooms with 82 beds.
2015
The fourth generation siblings Nina and Nik took over the management together with their parents in 2015.
2020
The Hauser St. Moritz is moving forward with sustainability. We have installed 71 solar panels on our roof.
Hauser family, looking to the future
In the spirit of continuity, siblings Nina and Nik have been actively involved in Hotel Hauser since 2015. Caring for nature and the environment is just as important to them as it is to their parents Marinda and Markus Hauser. With the first certification by ibex fairstay, we were able to be awarded the Silver Label in 2018. We are proud that thanks to our efforts we have achieved the Platinum Label at the re-certification in 2021.